These are the stories we've heard so far.
We would love to hear yours.
Stephen Gillespie
Insurance Sales Agent
Mollie Toll
Soil and Plant Scientists
David Dooling
Data Scientist
Kristen Gamboa
Market Research Analyst
Corey Bard
Facilities
Manager
Missi Currier
Social Science
Research Assistant
Lea Ann Knight
Market Research
Analyst
Robert E. Serrano III
Database
Administrator
Rachel Sheffield
Billing
Clerk
Albert Campos Jr.
Educational, Guidance, School, and Vocational Counselors
Chuck Swanberg
Airplane Mechanic
Marisa Saaveda-Guiterrez
Interior Designer
Stefany Goradia
Natural Sciences Manager
Ken Ziegler
Photogrammetist
Eric Elliott
Cargo & Freight Agent
Helen Perraglio
Budget Analyst
Milton Riess
Film Director
Shawnna
Read-Richards
Nurse Practitioner
Stephanie Weinkauf
School Teacher (Science)
Jake Kraybill
Agricultural Technician
Kristin Leigh
Set and Exhibit Designer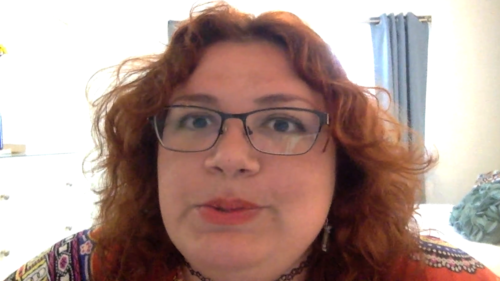 Gianna Hernandez Mendez
Biological Professor
James Bennett
Operations Research Analyst
Matthew Peterson
Tree Trimmer and Pruner
Patricia Michaels
Fashion Designer
Dr. Richard Santos
Economics Professor
Richard Vigil
Landscape Architects
Ryan Zoubovitch
Cardiovascular Technologist